A lot of people have compared pop artist Lady Gaga and the shock rocker Marilyn Manson for several reasons, even allegating they're the same person,but mainly because Gaga reminds us of the highly provocative imagery.
So then I embarked on this journey trying to figure out how much are they actually related and see if Gaga is continuing what Manson started to promote in the mid 90's, the theatrical value to the rock scene, among other things. Also we can compare to earlier visual elements to see who influenced who.
So here we go!
ROUND 1: The Love Game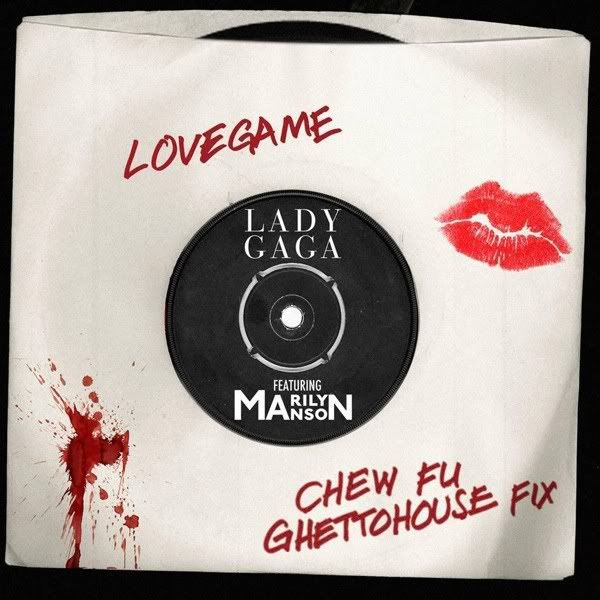 Around 2008 Lady Gaga launched a song called "Love Game" which is part of the album "The Fame". Its electropop catchy sound features the term "disco stick" which is a euphemism for "penis".
The song received a number of remixes and among them was the one made with Marilyn Manson, but was actually recorded by Chew Fu Ghettohouse Fix. Lady Gaga continued to promote the remix in The Fame Ball tour. Likewise Manson did the same thing on the first part of "The High End of Low".
WINNER: Lady Gaga, the original song is still at the top of the charts worldwide.
ROUND 2: Sick Love Games.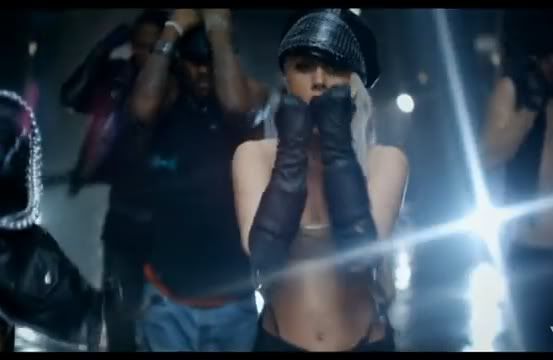 Lady Gaga carried on to make a highly controversial and sexually explicit video for "Love Game". However it's noted that in one of the dance sequences Gaga dons an oufit similar to one already seen in the video "The Fight Song" in which Manson plays in a gothic-inspired high school in the middle of a rainy night.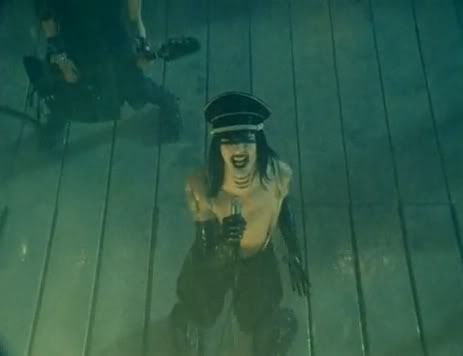 If we still go back in time the Nazi-like outfit belonged to Lucia Atherton from the 1974 film "The Night Porter"; a highly controversial film about a tormentous relationship between a concentration camp survivor and a former Nazi SS officer named Maximilian Theo Aldorfer.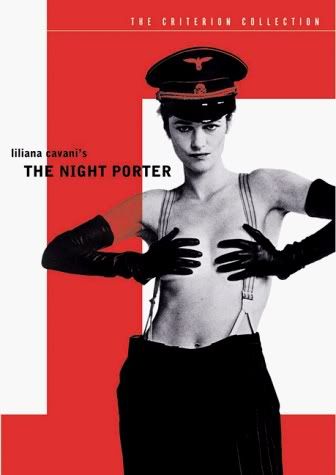 WINNER: "The Night Porter". And it's not just a pretty outfit.
ROUND 3: The Mickey Mouse Club
I commented earlier that the video "Paparazzi" is based loosely on the concepts of the Celebritarianism Manson developed. Gaga described it as, "a doomed starlet hounded by photographers, and in the process almost killed by her boyfriend. It shows her survival, comeback, revenge on her boyfriend, and experiences on the way to fame."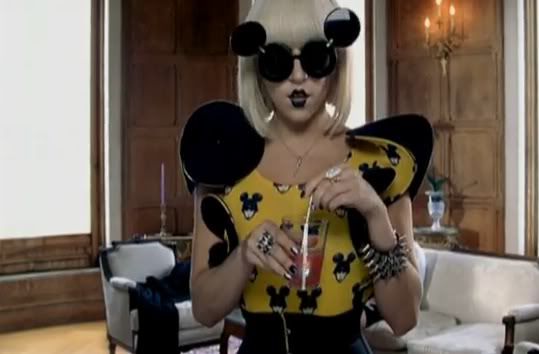 Pay close attention to the ficticious murder scene in which Lady Gaga poisons her boyfriend. She wears Mickey Mouse ears-inspired sunglasses and a yellow leotard with her image in mouse ears. This last little icon was used by Manson during "The Golden Age Of Grotesque" era. He was photographed by Gotfried Helnwein using black and white ambients. The mouse ears were used numerous times in the Grotesk Burlesk tour, as well as reinvented symbol using the Death Head skull or Totenkopf in German, more commonly seen in European army uniforms.
Manson also did some watercolors making it look as if Disney the real enemy and has no brains as seen in "Faunadestia".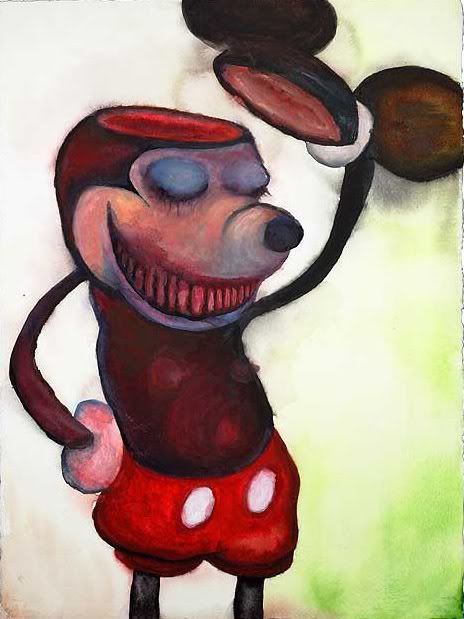 Recently in the "ArmaGoddamnMotherf*****Geddon" a group of girls with black faces reprises the Mickey Mouse ears.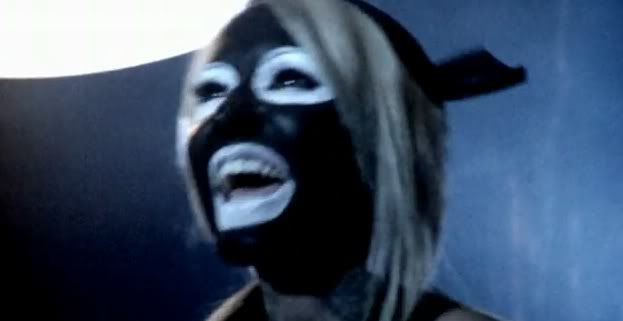 In the most recent video "Telephone" prisoner Gaga wears a leather jacket with gloves presumably ornamented with the Death Head Manson symbol as you can see here: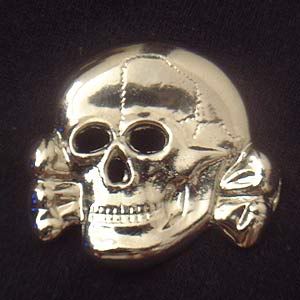 The Mickey Mouse sunglasses are also worn by Beyonce at the exact moment in which she poisons his boyfriend with 'honey'.
WINNER: I call it even, both Manson and Gaga mocking the 'mouse' is still a catchy idea.
ROUND 4: Caught in a Mechanical Bad Romance
"Bad Romance" is also a recent video from "The Fame Monster" album which features a more glossy ambient than the other Lady Gaga productions. This time we also get a peek of what is known as The Haus of Gaga, which a multidisciplinary design team behind the success of Lady Gaga. It also reminds me a little bit of the Celebritarian Corporation Manson founded but it remains hidden.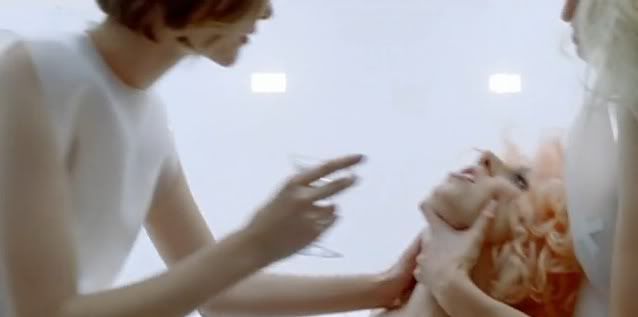 The imagery used for "Bad Romance" is highly futuristic, almost artificial that takes place in a white bathhouse where Gaga is kidnapped by a group of supermodels who drug her and then sell her off to the Russian Mafia for sexual slavery.
I paired this video with the concept behind Manson's video "The Dope Show" which features an androgynous alien who fell from space and is later captured by a local laboratory only to be turned into a rockstar. See the resemblance?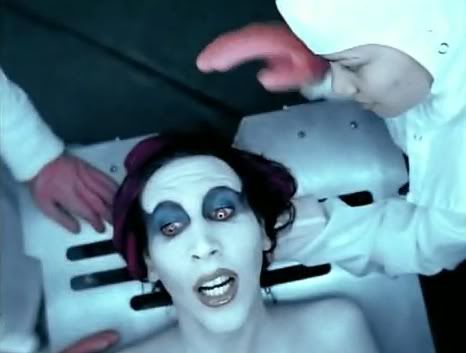 The cinematography of "Bad Romance" has also been compared with the work of Stanley Kubrick.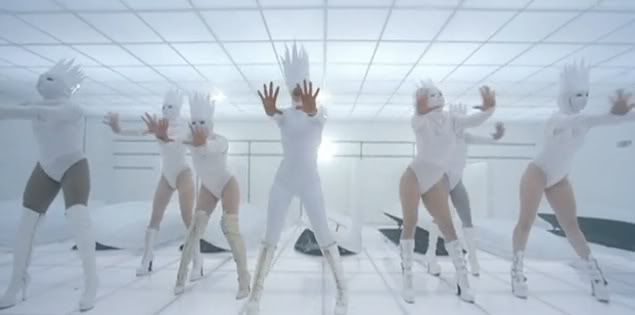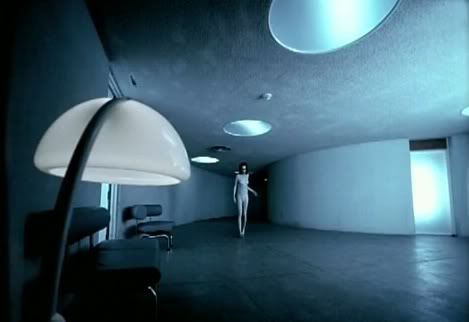 Originally Marilyn Manson's video was inspired by a short film starring David Bowie called "The Man Who Fell To Earth" and also evokes imagery from Jodorowsky's film "The Holy Mountain", specially for the sequence in which the fictional Omega smashes his own 'clones' or copies.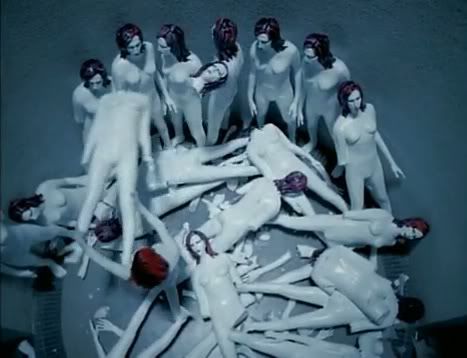 Although the concepts behind both videos are different you can't deny at some point they evoke the idea about the decadent scene of Hollywood.
WINNER: Technically "The Dope Show" because it won a 1999 MTV Video Music Award for "Best Cinematography", as well as the "Maximum Vision" award.
FINAL WINNER: Both.
Personally Lady Gaga has earned a highly respectable reputation as well as a worldwide fanbase which she addresses to as "little monsters" and still has a long way to go. Marilyn Manson has left a legacy for an array of artists to follow, not only Lady Gaga but other goth and industrial bands. Still, there's no denial that his main source of inspiration is glam rock, coming from artists like David Bowie, T-Rex, Iggy Pop, Kiss, Alice Cooper, Pink Floyd among others who contributed to the showmanship in pop and rock music.